About Michelle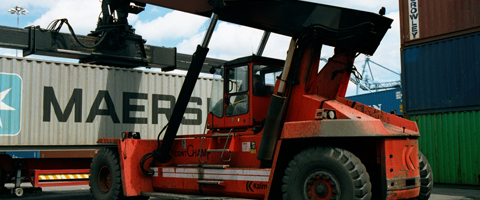 Our History
MICHELLE NIGERIA LIMITED (RC 189881) was incorporated on February 27th 1992 as a licensed bonded terminal operators with its core activities in shipping, freight forwarding & clearing and warehousing facilities.
Its paid up capital is N25 million and the total shareholders fund is N171 Million and fully positioned to conduct its business and deliver value to Shareholders.
The company started business at No 12, Oyewunmi Close, Off Falolu Street, Surulere, Lagos, but has since moved its multi-million naira Corporate headquarters at No.8, Akanbi Onitiri Crescent in the Iganmu, Industrial Estate, Off Eric Moore Road, Surulere, Lagos. This imposing new corporate headquarters is on four floors with a service left and fully computerized and linked directly to the central customs computer via the recently approved Asycuda system.
Presently, the staff strength is a little over three hundred and casual workers are from time to time engaged to help with ports operation. The business of the company is diversified and operates through affiliate and sister companies, all grouped under Michelle Holdings Limited:
1. Michelle Nigeria Limited
2. Michelle Shipping Nigeria Limited
3. Michelle Bonded Container Terminals
4. Michelle Warehousing.
5. Michelle Stevedoring Nigeria Limited - located as follows
Ownership Structure
MICHELLE NIGERIA LIMITED is an indigenous company, wholly owned by Mr. Peter Eloka Okocha.
Technical Relationship
MICHELLE NIGERIA LIMITED has initiated moves and is already in constant touch with overseas shipping magnets who have indicated willingness to enter into Memorandum or Understanding (MOU) to supply Michelle's two terminals with container on regular basis.