Board of Directors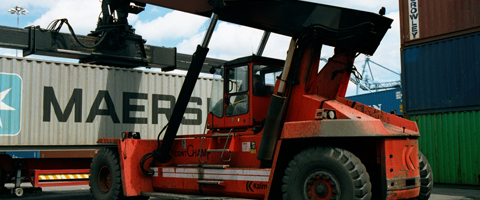 The Board of Directors and the Management team of MICHELLE NIGERIA LIMITED consist of highly qualified and experienced professionals with multi disciplinary background. That is why we are reckoned as a purpose driven organization for prompt and efficient service to our clients.
Executive Chairman
Peter Eloka Okocha (OON, FCM, B.SC, M.SC, MBA)
He was born in Jos, present day Plateau State. Had his early education in Jos. He moved with his parents to the then Midwest region shortly before the Nigeria civil war and concluded his post primary education at Saint Paul's College, Ebu.
He worked briefly in Lagos, before proceeding to the United States of America for the golden fleece. He bagged a Bachelor Degree in Business Administration, M.Sc in international Relations and an MBA in International Business and Finance. While in the United States, he met and married Mrs. Michelle Okocha who has over the years proved to be a pillar of support in his life and business.
He came back from America in the late seventies, burning with ideas and enthusiasm and could hardly wait to finish his National Youth Service Corp, before he committed what was then an anathema for a graduate, not to talk of one back from America, joining the clearing and forwarding business, hitherto regarded as a field not befitting a graduate.
He is a trail blazer in the maritime and oil, and gas industry. He has been Dubbed as having the magical touch, that turn a hopeless situation around He is a guru and his genius has been recognized by fellow practitioners in the clearing and forwarding business, he was a two term president of the Association of Nigeria Licensed Custom Agent He has in effect brought glamour and respect to the Clearing Agents.

Vice Chairman
Mr. Babatope Ogungbemile (HND)
He was born in Ijesha Isu Ekiti State, attended primary school in Lagos State, has his has his secondary education at Ijebu Ode Muslim College. Worked briefly at Nigeria Customs Services till 1982 before going for his Ordinary National Diploma in Business Administration at Lagos State
Polytechnic Isolo. Then worked at Sona Breweries before proceeding for his Higher Diploma at Federal Polytechnic Ilaro after his NYSC, he worked at Wema Bank Limited before joining the Chrismatel Shipping Company as an officer. He rose through the rank and file of the Organization; he is now the Managing Director, Chief Executive Officer - Chrismatel. Shipping Company and Michelle Bonded Terminal.
He is hard working, easy going, creative and above alt innovative.
He has Advanced Diploma in Shipping and Port Administration at the University of Lagos, an Associate of Institute of Shipping and Chartered Freight forwarder
Currently, he is an executive member of the Association of Bonded Terminal Operators because of his experience in lCD.
He is married with children.
Managing Director / CEO
Mr. Peter Elokaokocha (Jnr)
Olisaeloka is an entrepreneur with versed knowledge of contemporary, Africa and current investment opportunities across Sub Saharan Africa. He has been involved in shipping, oil and gas, telecommunications, an mining investments for the past 7 years. He has done an attachment With;, Hong Kong International terminals; a subsidiary of the Hutchinson-5 / Whampoa group of companies; where he worked closely with their operations! logistics department.
He has also worked as a Risk Management Analyst with International Merchant Bank Plc. Lagos, Nigeria and had Associateship Programmes within Mazwai & Co. Securities, Johannesburg, South Africa where he analyzed and studied market activity within the Johannesburg Stock Exchange.
Peter holds an Msc. in Management from University of Edinburgh, U.K and BA. Economics from University of Chicago, Illinois after going to Brooks College Preparatory School1 North Andovei Massachusetts. Peter is currently pursing a law degree with concentration in Business & International Commercial Law.
Executive Director - Administration
Mrs. Edyth Ogbolu, BA (Hons) English, (MBA) Management
Mrs. Edyth Ogbolu holds an Honours Degree in English University of Nigeria Nsukka. She joined the organization immediately after the National Youth Service Programme and through dint of hard work and dedication to duty; she was elevated to the position at Finance/Accounts Department of the organization, a position she held for thirteen years. Since then she has attended courses on Business Management and Financial Accounting.

Presently, she holds a Masters Degree in Business Administration and she is the Executive Director (Administration).
She has brought in a lot of resources and industry in the management of the organization.
She is married with children.

Group Financial Director
Ifeanyi Okunbor, B.Sc (Finance), MBA (Management) ACIT. AMNIM, FCA, ACIB.
He began his career at Associated Electro! (Formally Philips Nigeria Ltd.) As a treasury officer from 1984 – 1990. He later joined Ekocorp Plc in 1991 as head of Treasury unit; he later rose to the position of Chief Accountant in 1996. With the responsibility of overseeing the finance and accounts department.
A fellow of the institute of Chartered Accountants of Nigeria, Mr. Okunbor has a wide exposure in Finances Audit, Taxation and General Management programs.
He is happily married with children.
Other Board Members
Mr. Ebuni Okocha - Vice-Chairman
Mr McDonald Okocha - Director
Mr. Sadiq Okocha - Director