Management Staff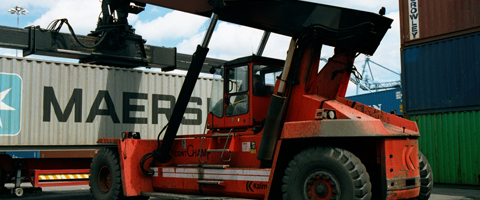 The Board of Directors and the Management team of MICHELLE NIGERIA LIMITED consist of highly qualified and experienced professionals with multi disciplinary background. That is why we are reckoned as a purpose driven organization for prompt and efficient service to our clients.
Managing Director / CEO
Mr. Peter Elokaokocha (Jnr)
Olisaeloka is an entrepreneur with versed knowledge of contemporary, Africa and current investment opportunities across Sub Saharan Africa. He has been involved in shipping, oil and gas, telecommunications, an mining investments for the past 7 years. He has done an attachment With;, Hong Kong International terminals; a subsidiary of the Hutchinson-5 / Whampoa group of companies; where he worked closely with their operations! logistics department.
He has also worked as a Risk Management Analyst with International Merchant Bank Plc. Lagos, Nigeria and had Associateship Programmes within Mazwai & Co. Securities, Johannesburg, South Africa where he analyzed and studied market activity within the Johannesburg Stock Exchange.
Peter holds an Msc. in Management from University of Edinburgh, U.K and BA. Economics from University of Chicago, Illinois after going to Brooks College Preparatory School1 North Andovei Massachusetts. Peter is currently pursing a law degree with concentration in Business & International Commercial Law.
Executive Director - Administration
Mrs. Edyth Ogbolu, BA (Hons) English, (MBA) Management
Mrs. Edyth Ogbolu holds an Honours Degree in English University of Nigeria Nsukka. She joined the organization immediately after the National Youth Service Programme and through dint of hard work and dedication to duty; she was elevated to the position at Finance/Accounts Department of the organization, a position she held for thirteen years. Since then she has attended courses on Business Management and Financial Accounting.

Presently, she holds a Masters Degree in Business Administration and she is the Executive Director (Administration).
She has brought in a lot of resources and industry in the management of the organization.
She is married with children.

Group Financial Director
Ifeanyi Okunbor, B.Sc (Finance), MBA (Management) ACIT. AMNIM, FCA, ACIB.
He began his career at Associated Electro! (Formally Philips Nigeria Ltd.) As a treasury officer from 1984 – 1990. He later joined Ekocorp Plc in 1991 as head of Treasury unit; he later rose to the position of Chief Accountant in 1996. With the responsibility of overseeing the finance and accounts department.
A fellow of the institute of Chartered Accountants of Nigeria, Mr. Okunbor has a wide exposure in Finances Audit, Taxation and General Management programs.
He is happily married with children.
General Manager Operations
Mr. Lucky Obovu
Mr. Lucky Obovu was born in Warri in Delta State. He holds a West African School Certificate and Ordinary National Diploma in Computer Operator and Mass Communication.
He was an employee of Chrismatel Shipping Nigeria Limited. He has the privilege to attend courses in Clearing and shipping to upgrade his knowledge in shipping industries.
Presently, He is the General Manager Operations
He is married with children.
Head of Operation
Mr. Oladotun Ojuri
Mr. Oladotun Ojuri holds an OND degree in Computer Operator and OND degree in Mass Communication. He was employed in Daddo Maritime (west Cargo) as an Operation Coordinator, as a Supervisor in Gulf Agency Company(GAC)-General. Cargo & Container. He was also an employee of Chrismatel Shipping Co. Nig. Ltd as a Shipping Manager, Michelle Nig. Ltd (Bonded Terminal II) as the Terminal Manager.
Presently, He is the Head of Operation of Michelle Nig. Ltd.
He is happily married with children.